"There's now, and there's then. The then has been predetermined. The..."
– Casey Edgar Leslie
The Hunger Games
So I finished the Hunger Games series tonight. Not gonna lie… the third book really upset me. 
The Hunger Games
I've come to the conclusion that I will not get another decent night's rest until one of these things occur: -I drop out of school. -Finish the Hunger Games series. Welp… looks like I better read fast.   :) 
I miss Seattle...
Missouri's weather is excruciatingly beautiful.
"The heart is your nature. The head is your culture."
– Glen Hansard
Being Wrong: Adventures In The Margin of Error. by...
"Paradoxically, we live in a culture that simultaneously despises error and insists that it is central to our lives. We acknowledge that centrality in the very way we talk about ourselves- which is why, when we make mistakes, we shrug and say that we are human. As bats are batty, and slugs are sluggish, our own species is synonymous with screwing up."
Shoes.
I'm so happy I have a dad that doesn't mind driving from target to DSW back to target for one pair of shoes. :)
If I have 10 ice cubes and you have 11 apples how...
:)
A messy room is a happy room.
Who else experiences the phenomenon of finally trying to clean your room, then you don't know where to start. Then you just don't want to anymore…. :/
That great moment when you realize at the end of...
*grateful frustration*
Once Upon a December :)
*Anastasia
Even though the last bite always makes you sad......
**cookies**
SOPA and PIPA
Not gonna lie… not being able to use Wikipedia is driving me nuts….
"The wind and snow sing in perfect harmony, Step outside, and you're..."
– Zach Riel 
Not cool man.
Wee web in school for four days of this semester and I already feel overly tired.
The Happiness Project Quotes
The things that go wrong often make the best memories. The first thing isn't the right thing.
The Third Splendid Truth.
The days are long, but the years are short.
Christmas break.
I slept for 11 hours last night. Why in the world am I sleepy?
Look out.
I have studied harder this weekend than ever before in my life. IB Chem final here I come. I feel confident in that I can get a B- to a B+ both would result in an overall A- for the class, which I would be happy to have :)
Book suggestions?
So my reading assignment for the winter break is to read a book. Any book! So what are your suggestions? 
Ahhh!!! Paper cut!!! D:
Oh the dangers of studying….
Dear IB Chem,
Tonight will be the night that I win.
Like butter.
Bilbo: I'm old, Gandalf. I know I don't look it, but I'm beginning to feel it in my heart. I feel… thin. Sort of stretched, like… butter scraped over too much bread. I need a holiday. A very long holiday. And I don't expect I shall return. In fact I mean not to. — IMDb Quotes: The Lord of the Rings: The Fellowship of the Ring (2001)
42
So I'm trying to think of a way to stay awake for just a little bit longer to finish these history notes. And then I realize what I need.  Dubstep is the answer.
The quotes of my night:
"Everything happens for a reason." "In the end, everything will be ok. If it's not ok, it's not the end." "There are greater things ahead better than anything we will ever leave behind."  "Alright don't worry, even if things end up a bit too heavy, we'll all float alright."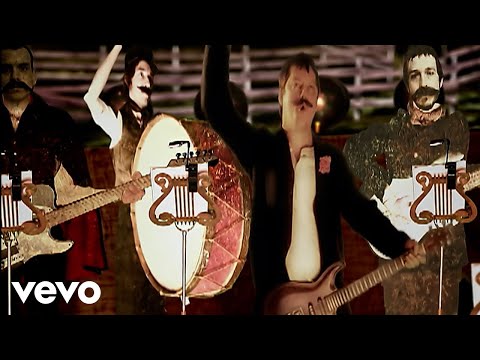 I like getting college mail. It gives me a self esteem boost knowing, "I've caught their eye." and, "They're looking forward to my response." 
"Out of the night that covers me, Black as the Pit from pole to pole, I thank..."
– Invictus by William Ernest Henley
I apologize for the cliche teenage girl quotes...
.
"I don't want to make any mistakes Gerry." "Well then..."
– P.S. I love you
"I don't have a plan Gerry." "That's ok love. Your plans..."
– P.S. I Love You  :)
I just found out that I have the same birthday as...
Win. 
Cheers :)
.
Earthquake in OK of a 5.6 magnitude.
Once upon a time,   I was doing my homework on a saturday night around 11 pm when I feel the house creek and shake slightly, for a good couple seconds. I assume it to be either some crazy intense wind or a small earthquake in the boothill. Then I hear my 8 year old sister call out, "Mom! Mommy!" So I rush in to see what was the matter. She reports, "Sissy, there's...
Superhero movie with side love plots and tons of...
= fantastic
Really didn't want to hear another disappointment.
.
"I still believe, that there is more love than...
So right as I was about to rant on my blog about how many bad things have happened this week, this song (Believe by The Red Jumpsuit Apparatus) came on. And I remembered that it's Super Positive Thursday. Even though I found out some not so hot news, an innocent woman died suddenly, people frustrate me, and some people don't even try to be happy, There's a lot of good in the...